Yes, we do accept Apple pay!
Apple Pay is an easy and secure way to pay and it works with all Apple devices.
Once you reach the check out, you can choose Apple pay option, this way you will not need to manually fill in your card details.
You can simply click on Apple Pay button -> Select your card -> Agree to terms and conditions and you are all set!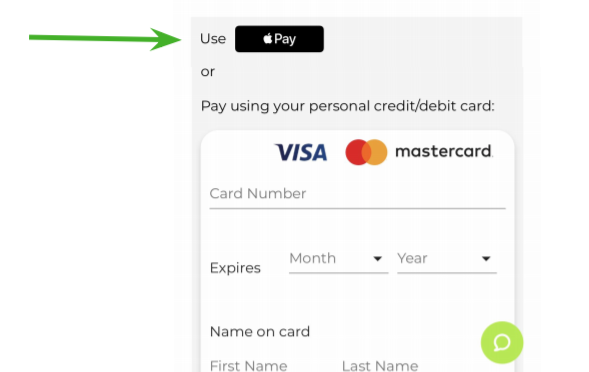 Limits while using Apple Pay are the same as using VISA or MasterCard - daily transaction limit is 20,000 USD and the monthly limit is 50,000 USD.


You can use Apple Pay with 16 fiat currencies - USD, EUR, GBP,CAD, JPY, CHF, KRW, DKK, PLN, SEK, ZAR, CZK, NZF, HKD, NOK, SGD.
You can find countries and regions that support Apple Pay here: https://support.apple.com/en-us/HT207957